EXPERIENCE THE IMPORTANCE OF LIVING A HEALTHIER LIFESTYLE~~
JOIN US TO REACH YOUR LIFE CHANGING GOALS AND HAVE FUN TOO! WE ABSOLUTELY LOVE WHAT WE DO!!
Pole Dance Classes and Chair Workshops
Add some fun to your workout regimen! Join Rhonda for our pole dance classes Monday and Wednesday, 6 PM to 8 PM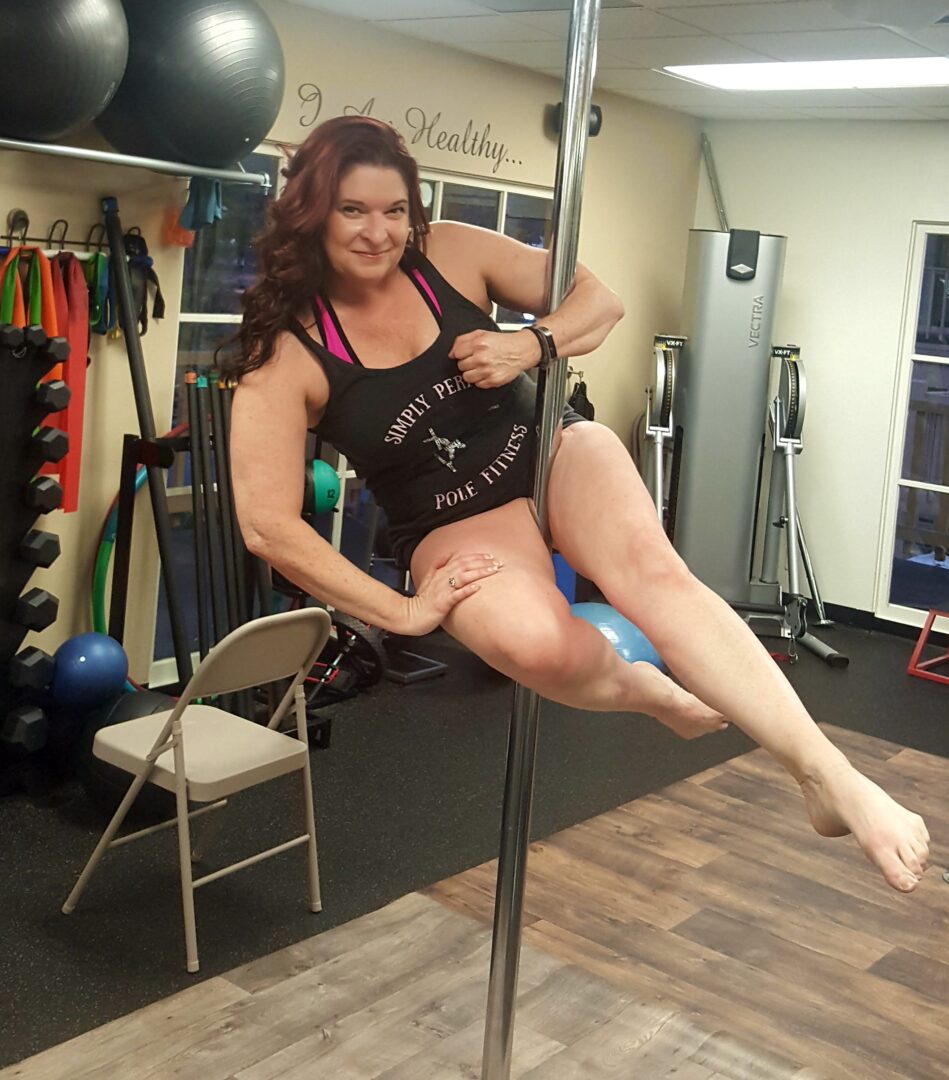 Personal Training with Customized Exercise Plans
OUR PROFESSIONAL AND PERSONABLE APPROACH FROM OUR SKILLED AND EXPERIENCED TRAINERS IS UNMATCHED! WE ARE DEDICATED TO EDUCATE, INSPIRE, ENCOURAGE AND GUIDE EACH CLIENT TO ATTAIN THEIR DESIRED GOALS. THIS MAY INCLUDE A CUSTOMIZED EXERCISE PLAN, WEIGHT LOSS, NUTRITION GUIDANCE, DECREASE BODY FAT OR BUILD MUSCLE.
CARDIOVASCULARE, CIRCUIT TRAINING, STRENGTH AND FUNCTIONAL TRAINING, PILATES BALANCE AND STRETCHING.
EMBRACE AND INVEST IN YOUR HEALTH
WE OFFER A FULLY EQUIPPED PROFESSIONAL STUDIO FOR ALL YOUR PERSONAL TRAINING. Conduct health history interviews and fitness assesments to provide a safe and effective exercise program. Develop and implement exercise programs appropriate for clients who are healthy or have medical clearance. Teach detailed exercise methods and progressions through demonstration, explanation and spotting techniques. Educate clients about fitness, health related topics and nutrition to assist them in adopting a healthier lifestyle.